Carver County Memorial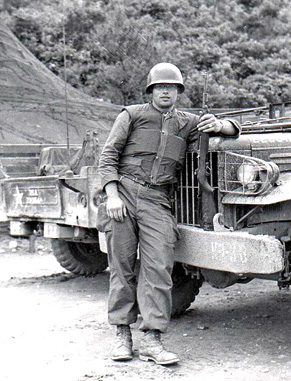 From the Civil War to the conflict in Iraq, veterans' stories are being told through the Carver County Veterans Memorial and Registry (CCVMR).
The memorial will be built at the head of the Dakota Rail Regional Trail in Mayer.
Each veteran will have an 8-by-16-inch-long paver stone, engraved with their name, branch of service, and era in which they served.
The memorial also includes an online registry, www.ccvmr.org, where veterans can include a photo and more details about their service. Anyone who served in the US military and was honorably discharged can purchase a paver and submit a story. (Purchases are fully tax-deductible.)
To find a veteran's story, go to www.ccvmr.org and type in the last name of the person you'd like to find in the "search" box.
"Veterans don't need a connection to Carver County," committee chair Stan Heldt said. "It's a way for anyone to have their story told and remembered."
Some people have already purchased pavers and submitted stories for military family members who have passed away.
One example is the story of Henry Wolf, who died while serving in the Civil War. Wolf, 35, had been a farmer before becoming a private under the command of Captain Vander Horcht in the Minnesota infantry in March of 1862. He died just over a year later, July 29, 1863.
Veterans don't need to have served in a war to be included in the memorial.
"Sometimes, men and women who have been trained in the military, but didn't fight in a battle don't feel they deserve recognition, and they underestimate their contributions," Heldt said. "But, it takes a whole bunch of people to make this all work. All these people contribute to the freedoms we enjoy every day."
About the memorial
The lighted memorial is planned to feature six granite stones, three on each side. There will also be an American flag, and one flag for each branch of the military. Other planned features include meditation benches, a glass display case, and attractive landscaping.
The memorial will also include a panel dedicated to honoring prisoners of war and soldiers who were killed in action.
Fundraising efforts are underway, and several organizations and individuals have already donated in support of the memorial.
Construction for the memorial
To finalize paperwork for the lease and permits required for building, the CCVMR committee is working with the Carver County Rail Authority and the City of Mayer. It is also soliciting bidders for grading and excavating.
Hennepin County, McLeod County, and the Minnesota Department of Transportation have approved the project.
The committee feels enough money has been raised to cover the expenses of phase one of developing the memorial site. The committee is hoping to complete phase one in 2017, work on phases two and three in 2018, and finish in 2019.
The memorial site development phases are as follows:
Phase one: working on the grading, electrical, swale, monument base, and monument.
Phase two: working on the cement apron in front of the monument, flag bases and flags, paver garden layout, paver garden sub-base, sidewalk, and more electrical.
Phase three: adding a statue of a kneeling soldier, sidewalks, parking lot, grass, trees, shrubs, and plants.
"We had hoped to start building this spring, but final paperwork, busy work schedules, regulations, and a few surprises have delayed us for a few months. Hopefully, we will be able to start soon," Heldt commented.
Fundraising
A fundraiser for the memorial is planned Thursday, Nov. 2 at the Waconia Event Center, sponsored by Thrivent Financial. This event will feature national recording artist Barbara Fairchild and Minnesota's first woman general, Jo Clyborne, as well as dinner, a silent auction, and pre-show entertainment by The 6 Outlaws.
Mayer Lutheran High School and Thrivent Financial will also be hosting a fundraiser Friday, Nov. 3 at Mayer Lutheran High School. This fundraiser will feature Barbara Fairchild and Roy Morris.
Tickets to either or both fundraisers are available by calling Stan Heldt (952) 657-2169; Myron Taylor (612) 240-8603; Rich Cohrs (612) 619-5548; or the Thrivent Financial office in Waconia.
Heldt said the committee appreciates those who have already donated to the memorial. More than 200 pavers have been sold and the veterans' stories recorded.
Reserve a spot
Anyone wishing to reserve a paver, to donate, or to learn more about the Carver County Veterans Memorial and Registry, may call (612) 888-6366, or Stan Heldt at (952) 657-2169.